Babatunde Olusola is a chemical engineer turned life coach who assists men in finding the right path in life, grooming them to become high-value men, and shaping them to stretch their perceptions to create an enthralling vision for themselves.
As a life coach in his mid-20s, Olusola has had a significant impact in Africa, especially in his native country, Nigeria.
He is on a mission to liberate men from the destructive standards society enforces on them while also enlightening them on the need to be better.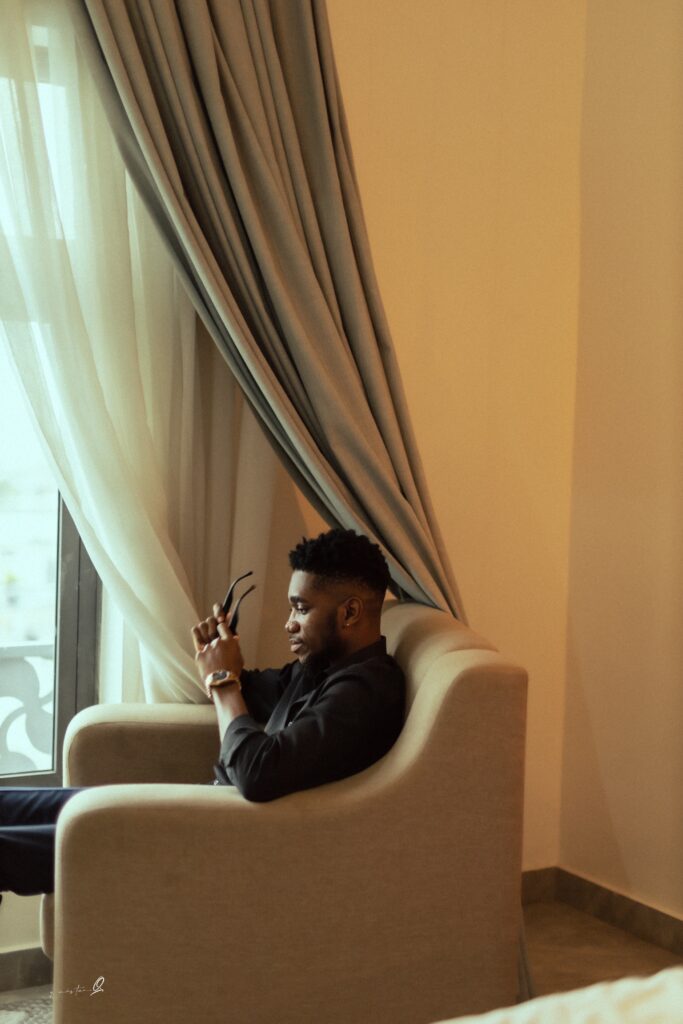 As a life coach, content marketing strategist, and
businessman, my greatest ambition has always been to assist men in identifying life-impeding factors, help them find meaning in their reality amidst all the challenges, and also develop strategies to help them excel in life. This I have done to a greater extent.
With the caliber of my quality based experience and outstanding knowledge, I have been able to assist over 20,000 men in becoming high-value by assisting them in developing a self-unrivaled dedication to their purpose in life while also mastering the mindset of the success they are committed to. Through my services, a lot of men have successfully navigated out of depression by helping them find clarity in their tribulations.
I'll say it began at home, as I was blessed to have the kind of father who would never tolerate disrespect. He never misses an opportunity to remind his children to add value to their lives so their existence can be significant in society. It is very important to know one's worth, as not everyone deserves access to you.

As young children in the ghettos of Lagos, Nigeria, my parents did well in keeping us out of the streets, or, should I say, keeping the streets away from us. Self-worth and access limitations are two things my father will remind you of over and over again. That advice stuck, and it shaped my life growing up.

My progression into the role of a life coach was a journey of exploration and discovery, and I am thankful for the experiences I had during my university days. It was during this time that I developed the knowledge, skills, and understanding of life coaching, which I have been able to utilize well.

The unfortunate truth is that men have normalized "simping", and there is a need for change. This behavior is prevalent in many aspects of society, from romantic relationships to friendships. It is a form of disposition that has been normalized, and it is long past time for this to stop.

Over the years, the knowledge that is being shared and passed down has become increasingly impactful. This has been a major driving force behind my mission to continue to liberate men from toxic relationships. I have seen far too many men succumb to the damaging effects of these relationships, and I am determined to help these men break free.

I could say that taking on the mantle of leading men through the pursuit of an honorable goal has not been an easy task so far. I have come upon many obstacles in this journey, including the misinterpretation of my message as being misogynistic. But despite these challenges, I am determined to continue with the good work and make a positive impact. I seek to educate men about the importance of respect in relationships, how to avoid being taken advantage of, and how to strive for their goals without being afraid of failure.

It is my mission to help men become the best versions of themselves that they can be, and I am grateful for the opportunity to do this. It is my hope that men's lives continue to change for the better as I continue to sail on this path.